This program ended December 1, 2020
About this Program:
Support to Reimagine Teaching in response to pandemic. Curated workshops from trusted organizations.
Gear up with technology skills, adapt strategies, and craft a new approach. Additional effort, on your own time, is commendable and deserves recognition. We're here to help.
Visit the Reimagine Teaching eMedia Hub for resources to help with teaching and learning in an online and blended environment.
Qualifying Utah Participants:

K-12 teachers and administrators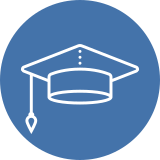 Higher education faculty, adjunct faculty, and teaching assistants

Other certified instructors (Counselors, Library-Media, Tech Specialists)

Public library staff
How to Participate:
This program ended on December 1, 2020. Thank you for participating in the Reimagine Teaching program.
For further professional learning opportunities visit UEN Professional Development.